Who says you have to celebrate the holidays only once a year!? We're all adults here and we can make our own rules! Throw caution to the wind and bring out the decorations for your favorite holiday because with cityHUNT any holiday is a good enough one for a Holiday Scavenger Hunt! So break out those jack-o-lanterns, dust of those cornucopias, and hang those stockings by the chimney with care because it's time for a new year of holiday cheer!
Every year, thousands of defenseless individuals are subjected to some form of a holiday party that usually comes full circle with the same boring decorations and games. This year be the hero and help take the party from a holidaze to a holiday party craze with the Holiday Scavenger Hunt!
The Holiday Scavenger Hunts will include everything from our other scavenger hunts, but with an added twist – all clues, tasks, challenges, and trivia have a holiday spin to them!
What holiday hunts do you offer?
Why all kinds of course! When you book a Holiday Scavenger Hunt with cityHUNT there's no need to stick to the traditional holiday season! We offer holiday scavenger hunts for Halloween, Thanksgiving, Christmas, Hanukkah, Valentine's Day and many more! So let Bob from accounting break out his singing tie and tell Aunt Sue the spider rings are totally cool because you never know what may end up as a holiday scavenger hunt clue!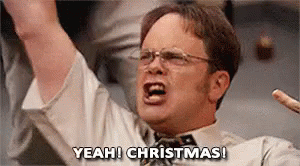 Who says Halloween is just for kids?? Sure, some of us may be too old to Trick-or-Treat but dressing up is still a thing! The Halloween Hunt will take this holiday to a spooky new level…We're going to take you and your team on a MURDER MYSTERY dun, dun, dunnnn! This hunt may not include pillow cases of candy, or maybe it will, but it will involve you and your team coming dressed to impress in a fun costume! Just like Scooby-Doo and the gang, your teams will be following clues to unveil the murderer! And don't worry we also offer kid-friendly versions of the Halloween Hunt so you can also make this a family affair! Just dying for more information!? 
Thanksgiving is the one day a year when those families fortunate enough will spend the day together eating until they're in a turkey-induced food coma only to be shortly followed by the madness that is Black Friday shopping. At cityHUNT, our ThanksGIVING Experience will help your family or team help those in need. Your group will come together to participate in a series of fun team building challenges that will ultimately end with completed items that will be donated to a charity of your choice! cityHUNT currently participates in build a wheelchair, cityHELPING, disaster victim kit, Go USO, Lego my R/C racecar, and rescue bear! And of course, we can always work with you to build an event around a specific charity of you or your company's choice! 
Ah yes, Valentine's Day, the day dedicated to chocolate, flowers, and of course love! This day of love also comes at a price both literally and figuratively so why not skip the expensive dinners and last-minute gifts and instead plan a unique Unlock the Box game! Leave the planning to us, we'll customize the scavenger hunt clues specific to your loved one! But we'll leave the surprise in the box up to you! What's more fun than a personalized scavenger hunt with clues only you two would know?! So ditch the traditional Valentine's Day celebrations and think outside the box! Follow this <> to find out how you can make this night one of a kind!
Where can we spread some holiday cheer?!
 Why anywhere of course! Every town deserves some love around the holidays even if you don't plan on celebrating in the traditional sense! We can help you plan your Holiday Scavenger Hunt to take place indoors or in the great outdoors. So from Boston to Los Angeles and every pit stop in between cityHUNT will have you covered from coast-to-coast and all year long! So have no fear cityHUNT is here to help you spread holiday cheer!
Go on and shake that gift it isn't too fragile! Hiding under all that tissue paper is what cityHUNT will gift you for your Holiday Scavenger Hunt! We'll include a cityHUNT Event Producer to assist in customizing your adventure, the development of a personalized password protected game in our cityHUNT app, access to all your pictures and video through your own in-game dashboard, and memories that will last a lifetime!
What do you need to bring!?
Please do us all a favor and leave the fruitcake and Jell-O molds at home! As much as we all appreciate the effort put into those *cough* delicious desserts, we ask that each team brings one team member with either an iPhone or an Android phone so you can download the app, compete in the game, and win it all!
Holiday Scavenger Hunt Reviews
Still, don't believe in ghosts!? Take it from our skeptics they didn't believe us at first either! You'll just have to trust that it will, in fact, be the best Holiday Scavenger Hunt of your life. But just in case we've included just a few reviews below!
"I think everyone had a fantastic time, even the skeptics."
"SO FUN! We are still laughing about it today."
"The hunt was really great! Everyone had a blast and we loved watching the videos and looking at the photos."
This year, get excited and make your holiday party one that everyone will want to attend! Let cityHUNT transform an ordinary holiday get-together into a unique, awesome, and unexpected holiday scavenger hunt adventure full of holiday hootenannies! If you want to have a holiday party that everyone is sure to love, make it a cityHUNT Holiday Scavenger Hunt!